Real Time
12
Visitor Right Now
Spend
$39
to get Free Shipping
Why me? 
An indispensable pants in your closet, not jeans, not wide-leg pants, but exactly it's the floral leggings. Combines with elegant and fashion elements, these blossom floral leggings featuring pink floral printed, double-striped above the knee adds appeal. Designed with abstract geometric patterns with mesh panel around the calf legs. Nice tummy control workout leggings. Wearing a mesh crop top and sports shoes you'll be a queen in the sports ground.
Details:
Style: stylish & funky
Fabric: polyester cotton + mesh
Length: full
Model size: one-size
Waist Type: high waist
Decoration: no pockets
Closure Type: elastic waist
Pattern Type: floral, geometric print  
Occasion: perfect for yoga, dance, jogging, club, fitness, home, all-occasion wear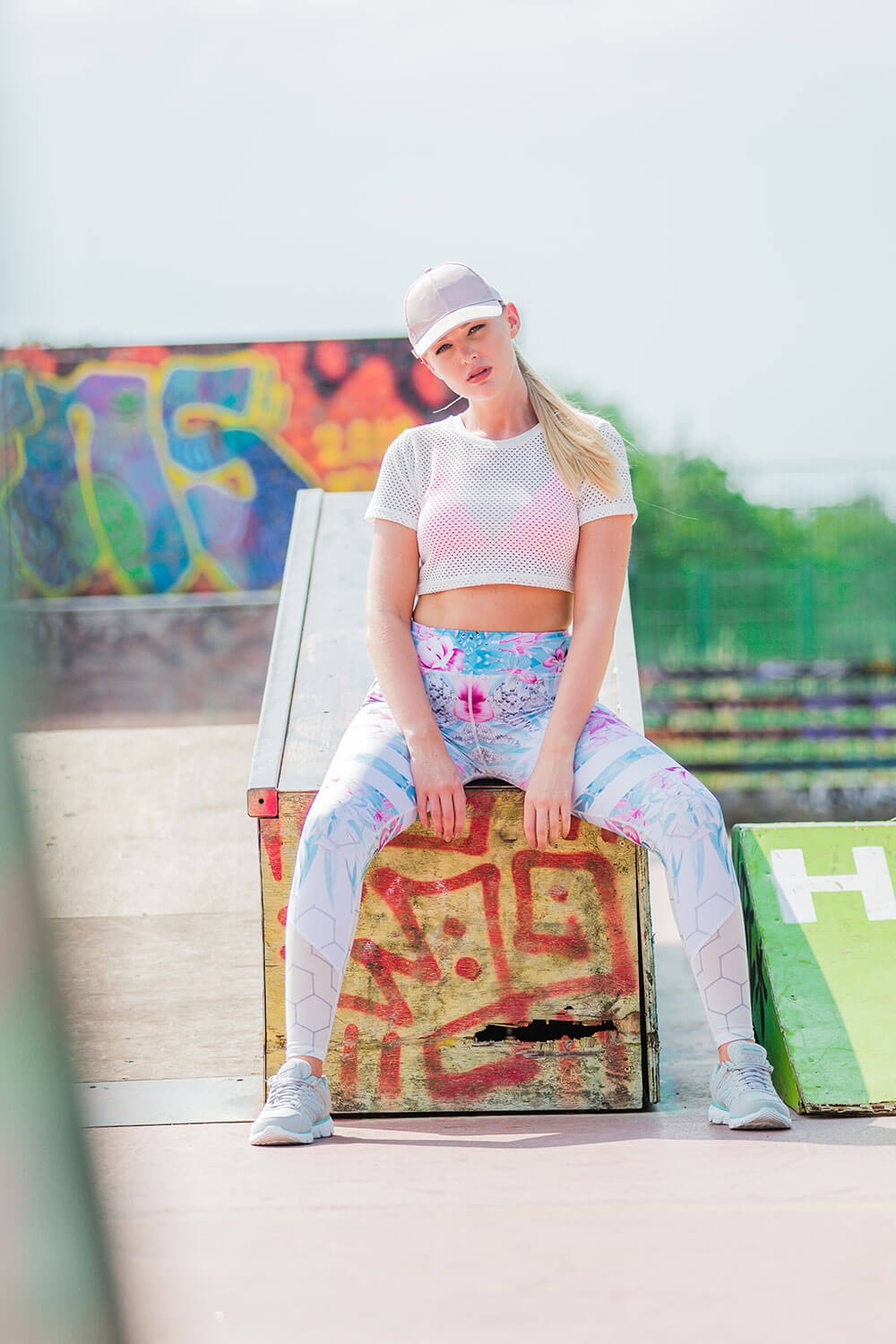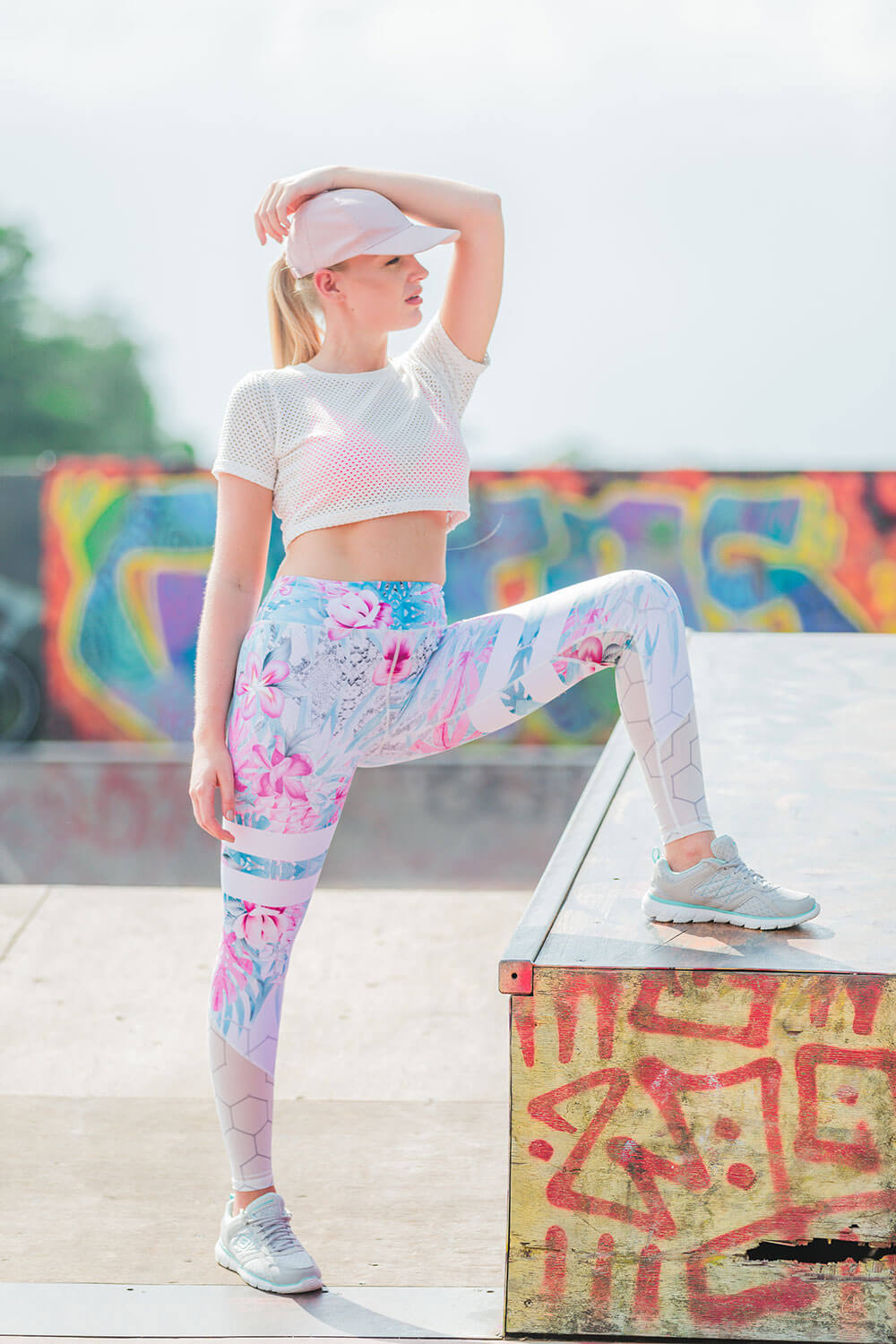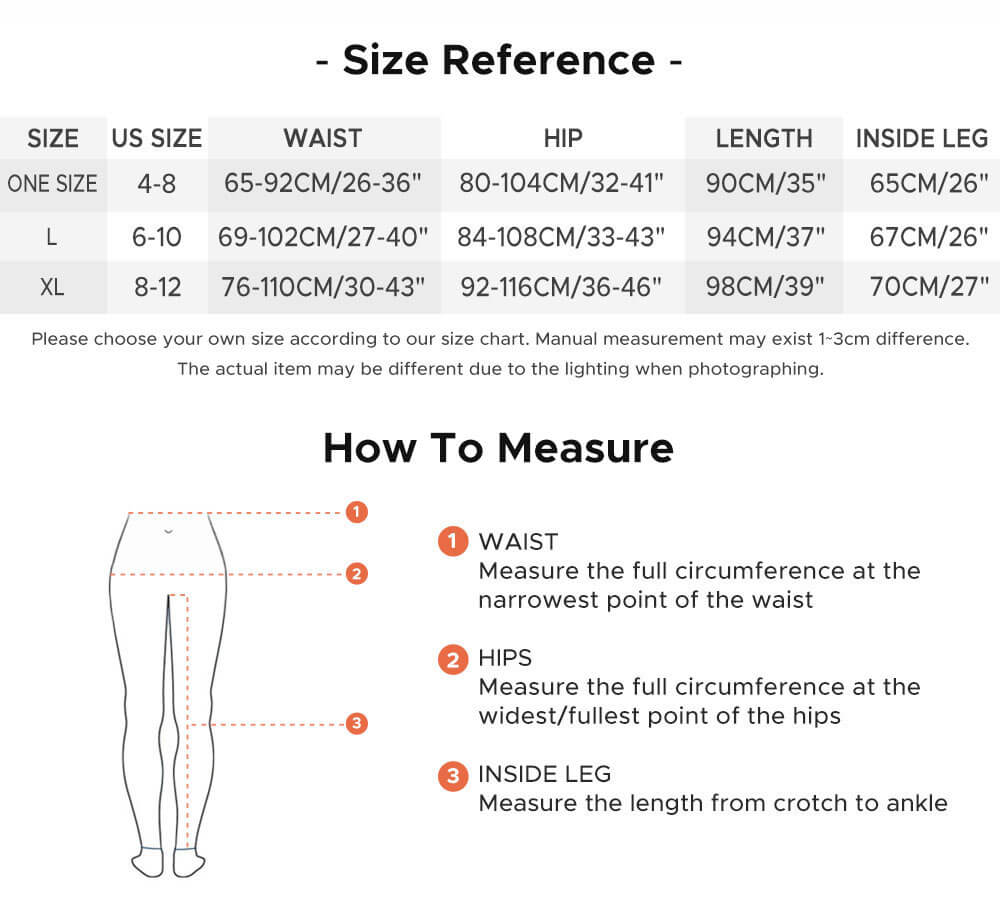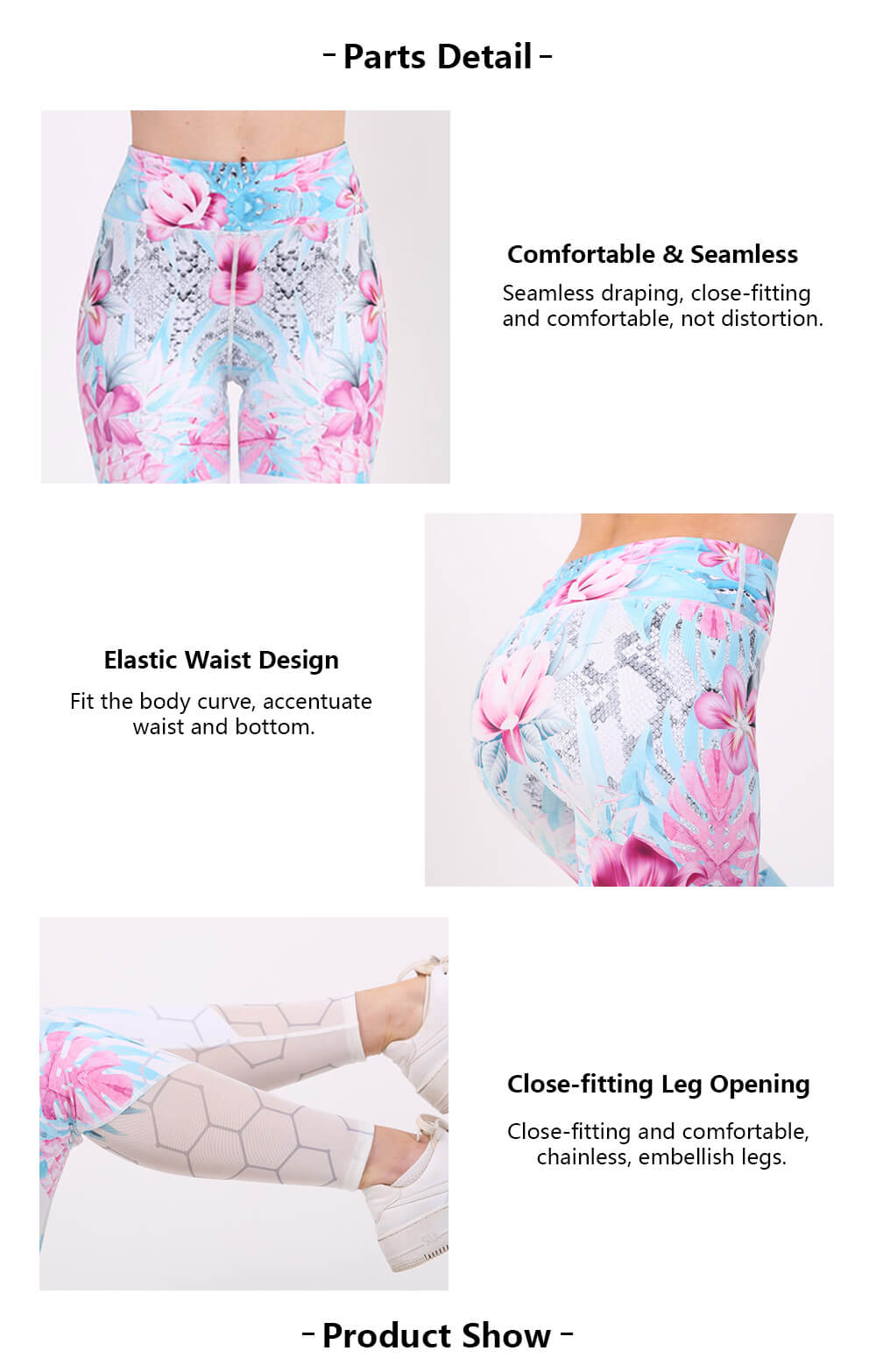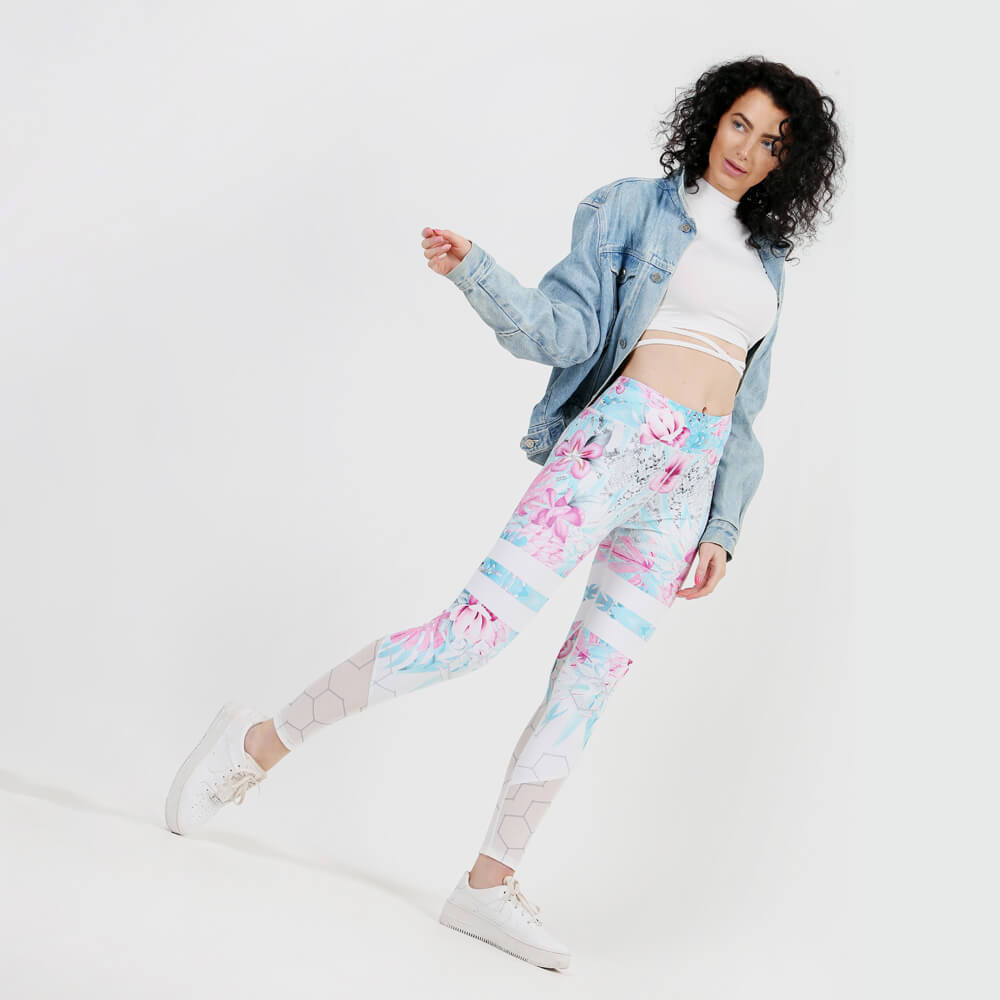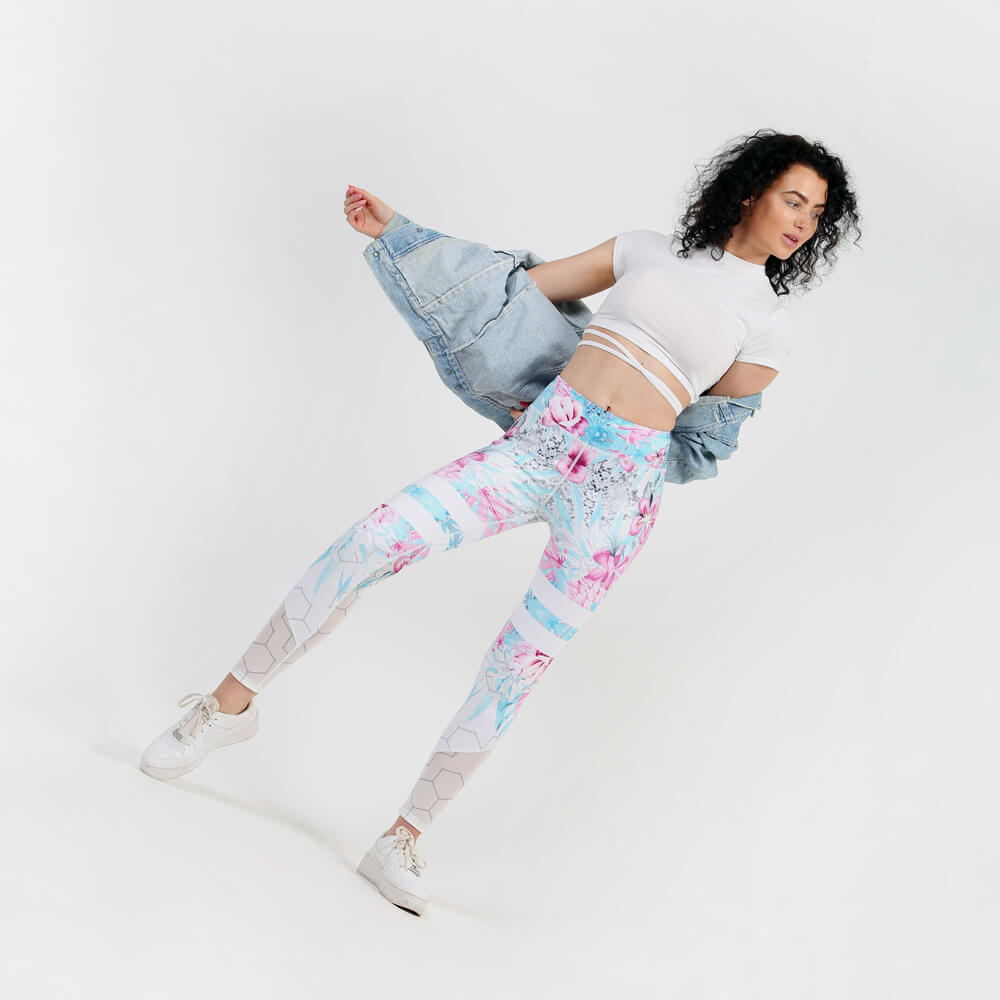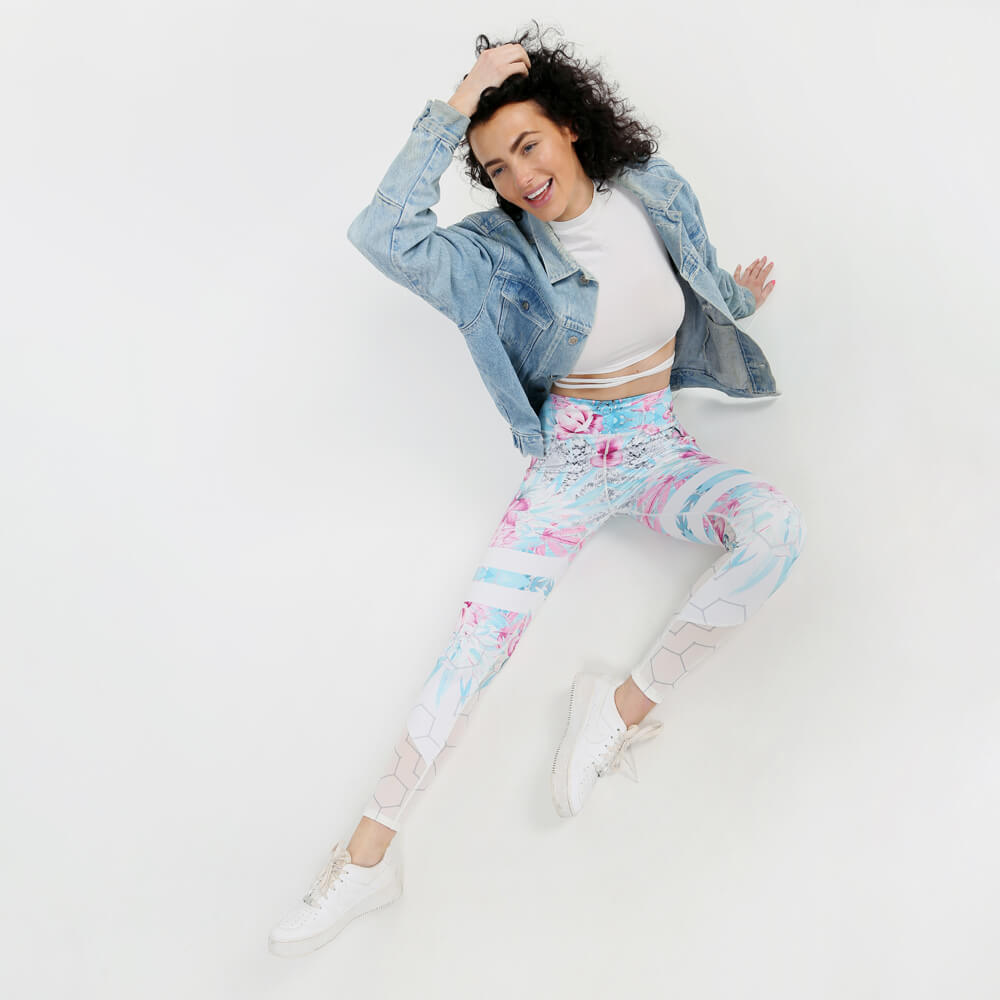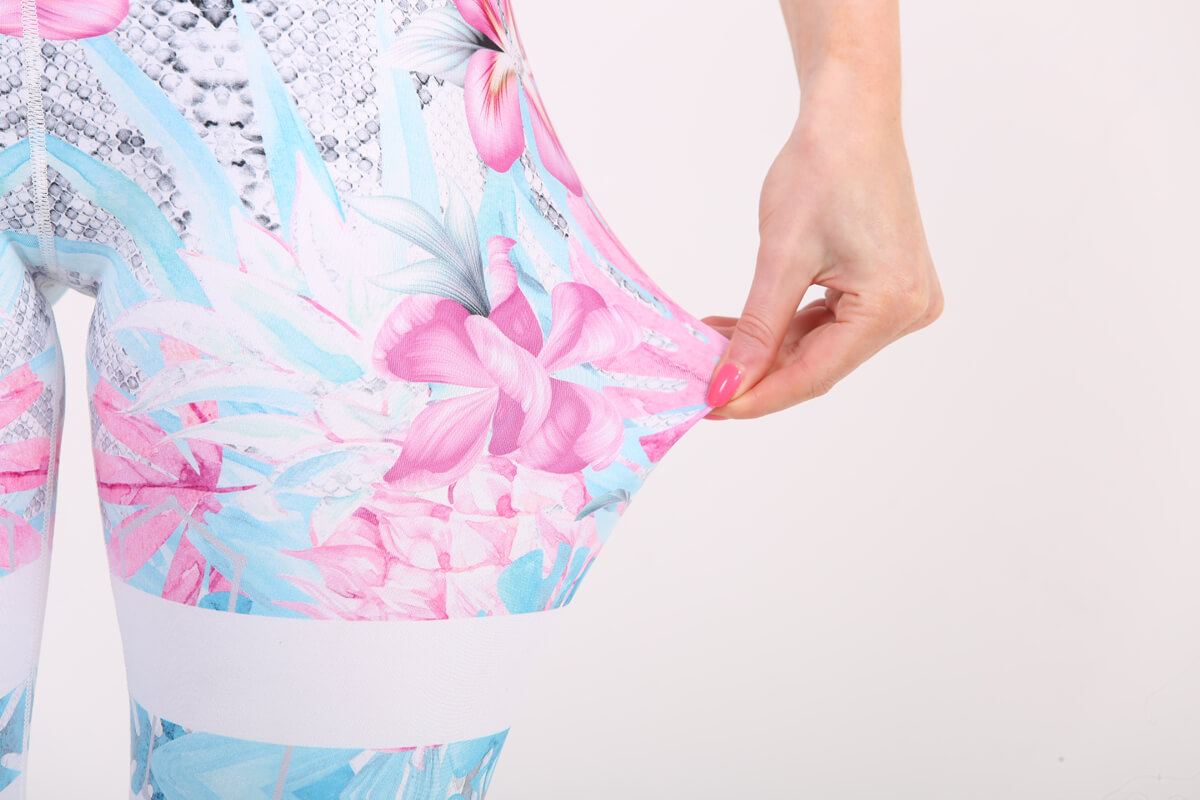 Q: Can I use multiple COUPON CODE at the same time?
A: No, you can't. Only one coupon code can be applied for each order. If there you have a problem with using coupon codes, you can email our customer service team. I am sure they will love to find a good solution for you.
Q: Are these leggings NON-SEE-THROUGH?
A: The leggings are made of polyester and spandex material and most of them are milksilk. The kind of fabric is super comfortable and for better skin experiences, we use them for most leggings. We can't guarantee 100% non-see-through because some light colors using the fabric may be slightly see-through if you wear dark color underwear.  A few pairs of leggings from our website would the situation.  If you have questions or concerns before you order, you can send the link to us and ask our professional team.  We will help you out.

Q: Is there a sizing chart to help me make a decision on what size is the best one for me?
A: Yes, there is. Our products are very elastic. Most of our products have One Size (Fits XS to M), L (Fits L to XL), XL (Fits XL to 3XL).  Some only have ONE-SIZE.  Please check the description of products, there are some exact sizing details for reference.
Q: Is the crotch long and comfortable?
A: Yes, there is. Our leggings are designed for human comfort. You can feel free to purchase. 

Q: How do they hold up after several washes?
A: The leggings will remain the same even after a long time and the color and patterns won't fade.

Q: Are the leggings breathable?
A: Yes, they are. You can wear them to do sports for most of the products but if you are looking for heavy sweat sportswear.  It may not be a perfect fit.  We do have some items are made for this. You can check out the description or ask out team if you are not sure.

Q: How to wash the leggings?
A: Hand wash or machine wash is recommended.

Q: Is it flexible enough? Is it suitable for running?
A: Yes, it is. This is our biggest difference from other brands. Our leggings are suitable for running, rope skipping exercise, doing yoga, dancing, and etc. 

Q: Does it have a waistband pocket for cards?
A: No, it doesn't. A few pairs of leggings have pockets. You can search on our website and they will show up. Most leggings are designed with no pockets for more comfort and easy movement.

Q: Can I use washing machine to wash it and dry it?
A: Yes, you can. But, we recommend that you use a gentle cycle with cold water then hang dry. We found that works better for our leggings.

Q: What are the materials?
A: The materials are mainly polyester & spandex. The inner lining is nylon & spandex. 

If you have any additional questions, you can contact us!